Answered By: Lindsey Sinnott

Last Updated:

Jan 07, 2019

Views:

112
If the book is due soon, you can click "Request" to place a hold. Once it's returned, you'll get an email that it's ready for you to pick up.
In many cases, however, you can obtain a copy of the book you need much faster through the LINK+ system. You can search for the title in the LINK+ catalog, or you can click the LINK+ button in the APU Library Catalog to locate a copy: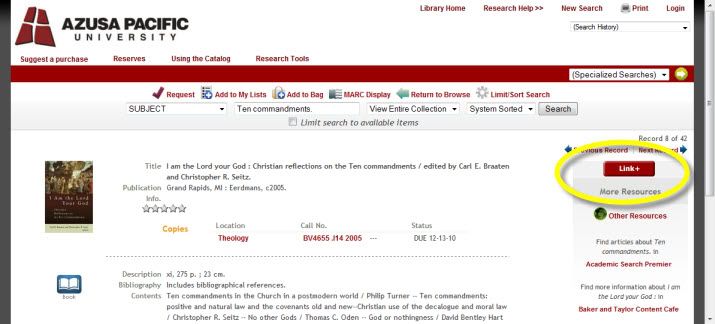 Clicking the button will tell you whether there are copies of the item available for checkout from other LINK+ libraries. If there is a copy available, click "Request this item" and choose a pickup location. You'll get an email when the book is ready to pick up (usually within 3-5 business days).
Library Info & Research Help